Utility Crane and Equipment SR4800 HD ePTO System on Ford F550 Aerial Boom Vehicle
Incentive amount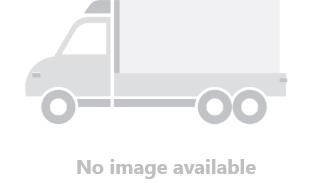 Vehicle detail
EO Model Year
2018-2022
?
Executive Order Model Year: In some cases, vehicles are covered by an Executive Order with a different Model Year than the Model Year of the vehicle.
Technology
ePTO?

(electric Power Take-Off) – Refers to a device that takes power from an on-vehicle source (like a battery) and produces no emissions and which is used to power an aerial boom. Work vehicles with ePTO are deemed HVIP-eligible by CARB based on a demonstration that the vehicle engine does not idle to recharge the battery or to power the truck mounted hydraulic, pneumatic, or electric work equipment utilized for performing stationary work in a typical work day.
Buyer's Guide
Buyer's Guide
Buy clean-air trucks and buses for your business or fleet at a fraction of the price - no scrappage. First come, first served. Point-of-sale vouchers mean less paperwork.
Sell this Vehicle
Sell this Vehicle
HVIP makes your trucks and buses easier to sell and helps achieve cost parity with traditional technology. Get your vehicles in front of the buyers looking for them.
Vehicle data
Approved Dealers
1
Tom's Truck Center
Ford, GreenPower Motor Company, Micro Bird, Motiv Power Systems, Phoenix, ROUSH CleanTech, SEA Electric, Workhorse Group Inc.
P.O. Box 88
Santa Ana, California 92701-0088
Languages: Español
Contact dealer